Integrated Report 2021 Online
Integrated Report 2021 Online
WHO WE ARE
We are determined to continue offering new value that only SKY Perfect JSAT can create, according to the Group's mission "Space for Your Smile" as our principle.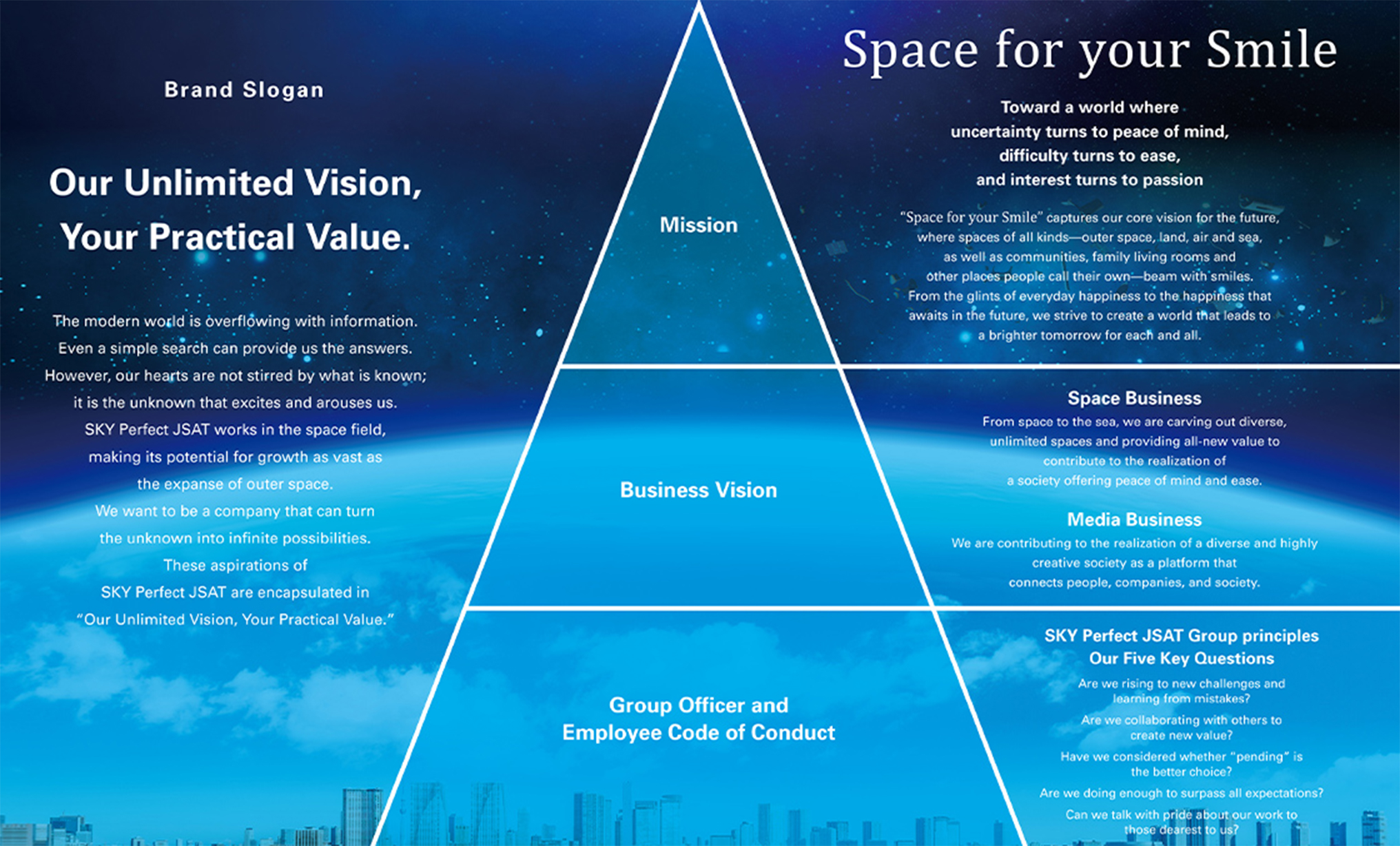 CFO MESSAGE
We will balance growth investment and increases in shareholder returns, while maintaining a sound financial position.
HOW WE ARE DOING
SPACE BUSINESS
We will tap into the growing market of the communications business while also developing new domains beyond communications services provided by geostationary satellites.
Toru Fukuoka
(Unit President, Space Business Unit, SKY Perfect JSAT Corporation)
MEDIA BUSINESS
We will diversify our business and earnings by expanding and developing our FTTH, distribution, and BtoB businesses centered on the broadcasting business.
Masato Ogawa
(Unit President, Media Business Unit, SKY Perfect JSAT Corporation)
HOW WE ARE PRACTICING
MATERIAL ISSUES
To accomplish our mission "Space for your Smile," we are committed to our contributions to the sustainable development of a society through our sustainability management.
Kiyohiro Omatsuzawa
Sustainability Committee Chair
Director of SKY Perfect JSAT Holdings Inc.
INTERVIEW
Outside directors Mr. Fujiwara and Ms. Ohga sat down to discuss the Company's governance situation and the challenges that lie ahead.